Facilitators won't ever rule the world – that's not in their nature – but they are essential in enabling the world to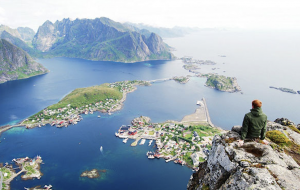 rule itself. Facilitators are becoming more and more important in a growing number of fields. In fact we'd go so far as to say, people with great facilitation skills will be increasingly in demand whatever the field you work in.
Perhaps the areas where this is most easily visible are education, learning and performance development. As research and science increasingly point the way, telling styles of teaching are on the way out and facilitation – helping people learn for themselves – is becoming more established as best practice.  This is exemplified by the emergence of terms like 'self-directed learning' in learning and development circles and 'learner agency' in schools.
The arcane arts of sales & marketing are another field undergoing overhaul. Daniel Pink's book, "To Sell is Human", documents the transition from the pushy car salesman to the empathetic buying coach or as he describes, "caveat emptor to caveat venditor". Much of the sales training and consultancy literature is now pointing out that value is created by enabling buyers to gain clarity about their needs and then uncover the solutions for themselves.
Sales training authors Anderson and Jones have this to say, "Being customer-focused is more than just espousing the benefits of the supplier's solution. It's about being prepared by researching the customer's business, gathering the necessary information and creating thought-provoking questions that lead to discussions about the things the customer values most. It's about validating your understanding and sharing ideas in a consultative manner that brings clarity to both the supplier and the customer."
Perhaps surprisingly, the most seismic shift is occurring in the literature of leadership & effecting change. In his latest book, "The Infinite Game", Simon Sinek dismantles the traditional views of leadership as the domain of dominant and charismatic personalities and articulates the power of collaborative leadership. He documents examples of the failure in longevity of organisations where the former style has been 'in charge'.  He is not alone. There is a long list of authors, which has been building for some time now, who support this view. Of perhaps most popular note in recent time is Brené Brown's, "Dare to Lead".
Sinek also argues the primary driver of successful leadership is building the right culture.  In post-Covid times, where some of us happily already find ourselves, there has been much talk of a 'new normal'. This will not happen by accident. Those organisations who value their people, not only for their daily contributions but also for their contextual knowledge and experience will manage this. Other's? – maybe not. Almost every organisation will have considered turning to digital solutions to safeguard their future. Some might see this as salvation, the 'quick fix'. (See our recent blog)      In a very timely article entitled, "The Transformation is Not Digital!" Clark Quinn argues, culture first, then digital – fit for purpose.
Clearly, all of these examples require the skills of facilitation. It is then plain to see, those who learn this art are deliciously poised, not to take over the world, but to make it their oyster.
References:
1.     Pink, Daniel H. (2018). To Sell Is Human: the surprising truth about persuading, convincing, and influencing others. Canongate Books LTD.
2.     Andersen S. and Jones G. Raising the Bar: The Impact of Sales Training on Effective Customer Engagement. Training Industry Magazine, 39 – 43, Winter 2014
3.     Quinn, Clark (2020) The Transformation is not Digital
4.     Sinek, Simon (2020). Infinite Game Portfolio Penguin.
5.     Brown, Brené (2019). Dare to lead: brave work, tough conversations, whole hearts. Random House Large Print Publishing.